Tour of Tivoli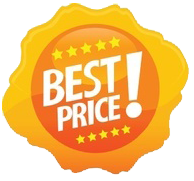 Another beauty of the UNESCO World Heritage..
Rates for Tivoli from Rome:
Up to 4 people

€/h 30.00
From 5 to 8 people

€/h 40.00
The tour lasts 8 hours.
It includes:
- 8.00 am
Departure from Rome to Tivoli.
- 9.30 am
Arriving in Tivoli. It was born before Rome, in 1265 B.C, and its main sights are: Villa Adriana, the largest house ever belonged to a Roman emperor, villa D'Este with its famous gardens and fountains, where you can enjoy a fantastic view of Rome. You'll have a wonderful experience between art, nature and history!
- 2.00 pm
Departure to Rome.
- 4.00 pm
Arrival in Rome and return to the hotel.


Book a Transfer/Tour