Tour of Sorrento and Positano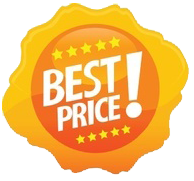 Amalfi coast: peace and blue sea
Rates for Sorrento e Positano from Rome:
Up to 4 people

€/h 35.00
From 5 to 8 people

€/h 45.00
The tour lasts 15 hours.
It includes:
- 7.30 am
Departure from your hotel to Sorrento.
- 10.45 am
Arrival in Sorrento: It is a popular tourist destination near Naples and Pompei and the town overlooks the Bay of Naples.
Sorrento was founded by the Greek but later became a Roman province.
The main sights are: the Church of St. Francis of Assisi and the Cathedral, rebuilt in the fifteenth century.
- 1.30 pm
Suggested stop for lunch at a local restaurant to taste the fish and seafood, typical of the Mediterranean Sea.
- 3.00 pm
Arrival in Positano.
It was a vacation resort also during the Roman age. The symbol of the place is an icon of a black Madonna. According to local legend, the icon had been stolen from Byzantium and was being transported by pirates across the Mediterranean. A terrible storm had blown up in the waters opposite Positano and the frightened sailors heard a voice on board saying "Posa, posa!" ("Put down! Put down!"). The precious icon was unloaded and carried to the fishing village and the storm faded away.
- 6.00 pm
Departure to Rome with an optional stop in a farm to taste real buffalo mozzarella and other local cheeses, along with a good Italian wine.
- 10.30 pm
Arrival in Rome and return to the hotel.


Book a Transfer/Tour